Job & Family Services
Unemployment Compensation

Employer Unemployment Compensation Accounts
ERIC Early Federal Loan Payoff Means Employers will see a Reduction of $72 Per Employee
In June 2016, Governor Kasich signed HB 390 giving ODJFS the authority to pay off the remaining balance of the Federal Unemployment loan using state funds. This early payoff means employers will see a reduction of $72 per employee in their overall Federal/State unemployment cost. Without the early payoff, Ohio employers would have been assessed an additional 1.8% per employee in FUTA taxes.
To replenish the state loan, experienced rated employers will pay an additional rate on their 2017 state unemployment quarterly reports. This additional rate (0.6%) will be listed in the Mutual Rate portion of the 2017 rate notice. Money collected from this additional rate will be used to repay the state loan. If you have any questions, please do not hesitate to contact the Contribution Section at 614-466-2319.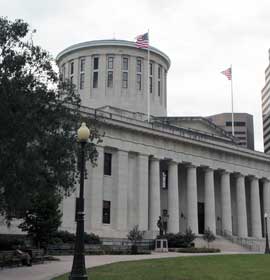 Welcome to the Employer Resource Information Center
The Employer Resource Information Center (ERIC) is optimized for a screen resolution of 1024 x 728.
ERIC works best with:
Microsoft Internet Explorer Version 9.0 for Windows.
Safari 5.0 for Mac OS X.
Adobe Acrobat Reader Version 9.3.3.
Cookies enabled, preferably at "medium" setting.
Accessing ERIC with a browser other than those identified above may result in limited functionality within the site. DO NOT use your browser's "Back" button during your ERIC session. Please add unemployment.ohio.gov to your browser's trusted websites.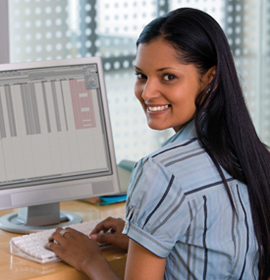 System Access Update
In order to best protect confidential and other important data, the ODJFS website will no longer support several outdated web browsers. Effective December 5, Internet Explorer 6 or older, Opera 4 or older and Netscape Navigator will no longer work on ODJFS sites that are https-enabled.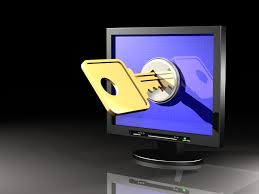 New OSHA Reporting Requirements Begin January 1, 2015
Effective January 1, 2015, employers are required to report the following information to the U.S. Occupational Safety and Health Administration (OSHA):

• All work-related fatalities must be reported within eight hours.
• All in-patient hospitalizations, amputations and losses of an eye must be reported within 24 hours.

Employers may report these incidents to OSHA by:

• Calling their area office during normal business hours.
• Calling the 24-hour OSHA hotline at 1-800-321-OSHA (1-800-321-6742).
• Reporting online at www.osha.gov/report_online.
More information and resources, including a new YouTube video, can be found at https://www.osha.gov.

Prevent Fraud
Employers are key to preventing unemployment fraud. Always provide timely and accurate responses to ODJFS requests for unemployment-related information, and carefully review all benefit-charge statements for accuracy. Your information may prevent an improper payment. If you suspect that someone is ineligible for unemployment, or working while collecting benefits, please call 1-800-686-1555, option 1. If you have questions about your unemployment claim, please call your processing center.
Electronic Data Sharing Can Save Time and Money
ODJFS offers new ways to report separation information electronically, for faster, more efficient and more secure processing. The State Information Data Exchange System (SIDES) and SIDES E-Response provide a standard format also used by other states. The best option depends on the needs of each individual employer or third-party administrator (TPA). To learn more, click here.